SMART AND PORTABLE POWER SOLUTION
*Omni Power Station Return Policy
Please note that all sales of Omnicharge Power Stations are final and non refundable. However, we do guarantee the quality of the powerstation, and offer a 1 year warranty on all our products. If you have any questions regarding the power station please contact our support team.
FLEXIBLE POWER FOR the
mODERN ENTERPRISE
The Omni Power Station is designed for todays forward thinking organizations that understand the need to provide portable power access to people so they can stay powered anywhere; on or off site without being tethered to fixed infrastructure constraints.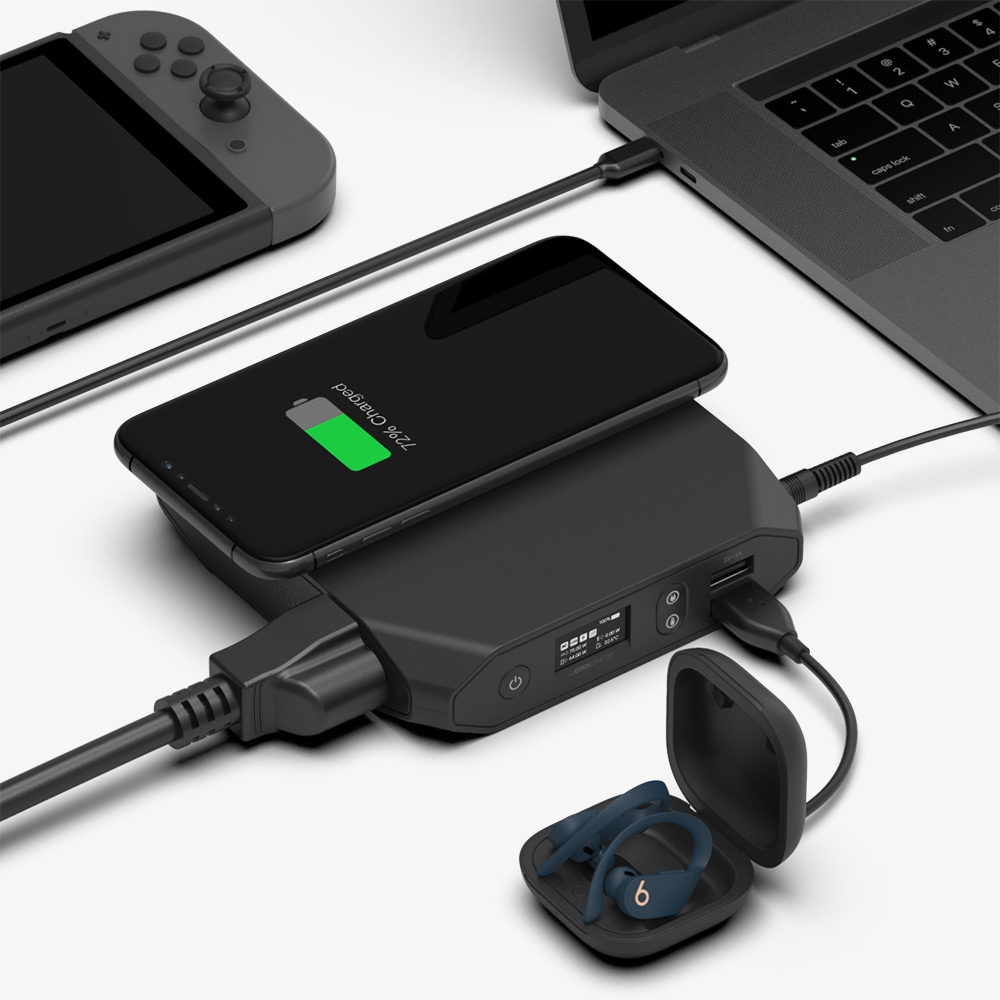 ALL-IN-ONE POWER SOLUTION
FOR ALL YOUR
SMART DEVICES
The Omni 20+ is a power bank that can intelligently power most devices all at the same time. Equipped with a high powered 60W USB-C port, a 100W AC outlet, and fast wireless charging, it is the perfect power solution for the modern-day workforce.
Each Power Station comes with 10 smart portable Omnicharges, that can be easily deployed and fully recharged in just 3 hours. Each station only needs one outlet to operate, and is flexible to fit any space design allowing you to work anywhere without restrictions.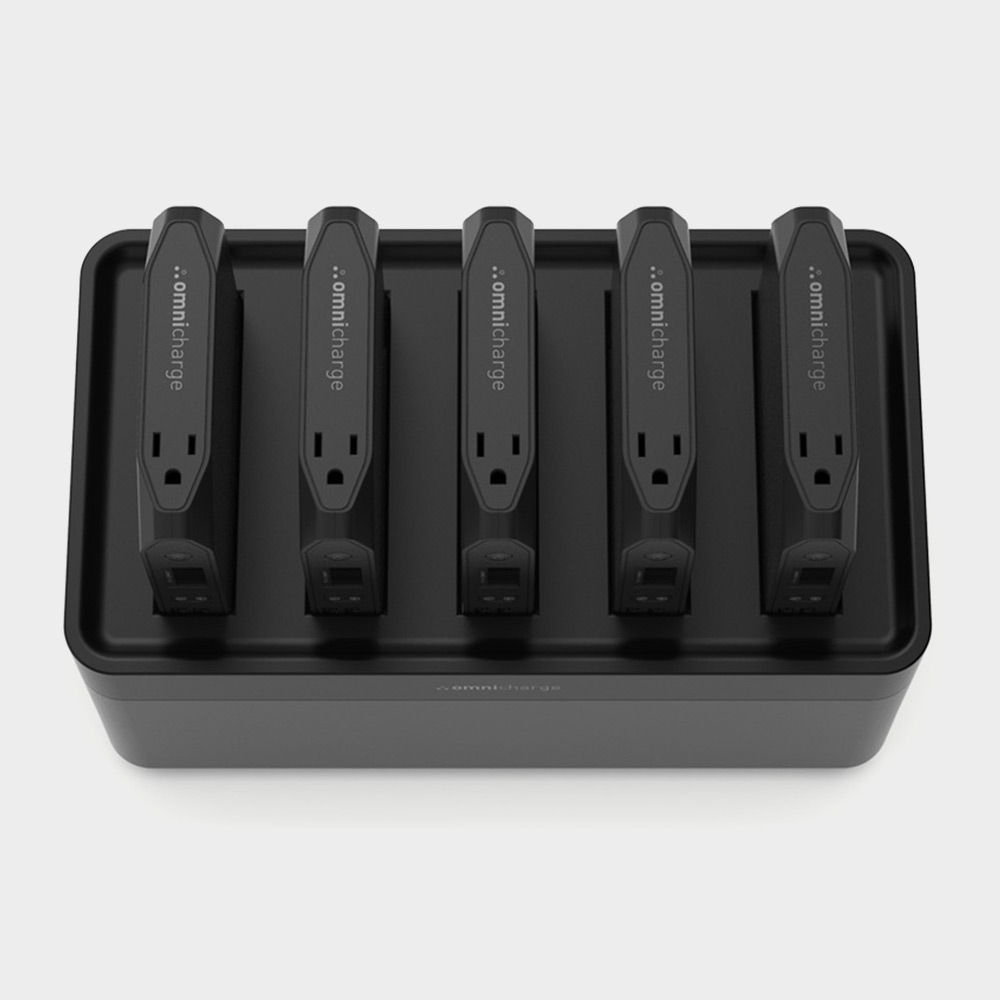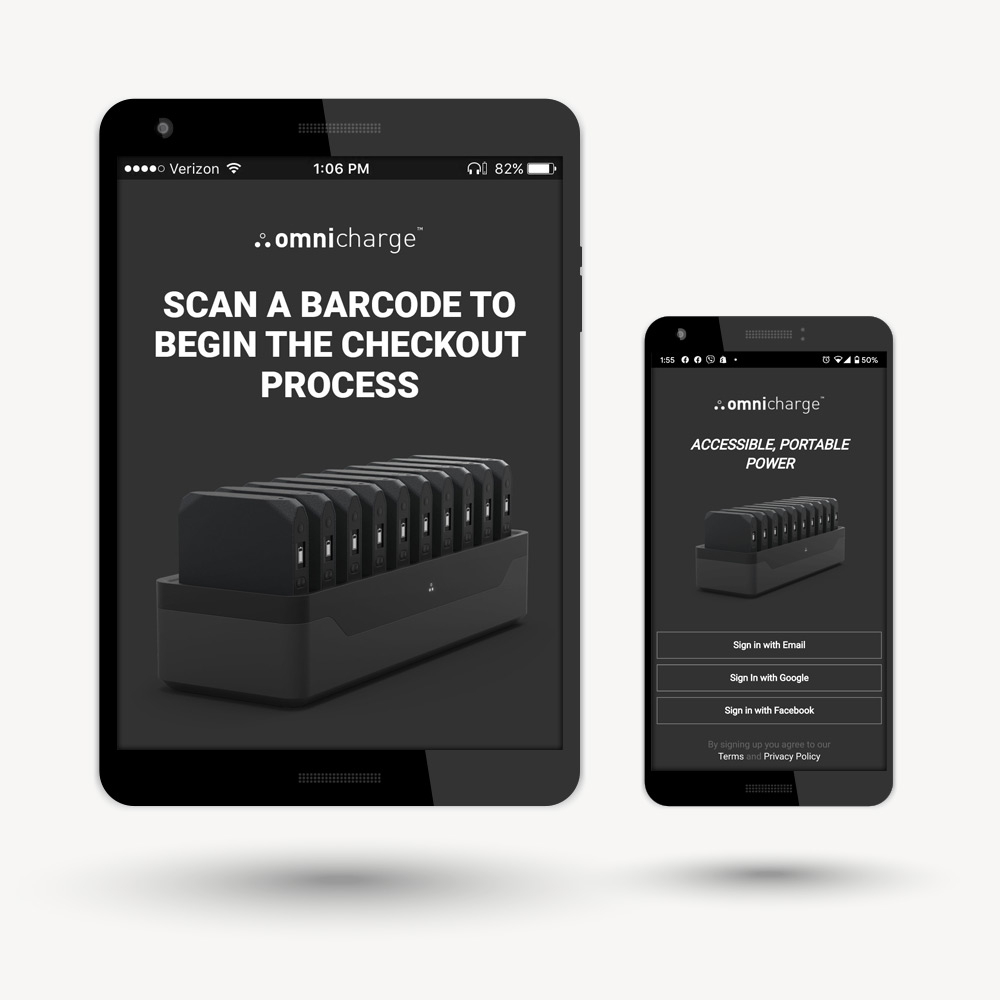 The Omnicharge power station app offers a self-service solution for your users to rent chargers. Your users just need to download the app, fill in their details, and use it to check out chargers
The Omnicharge Kiosk tablet provides stationary self-service solution for your power station. Your users just need to enter their email into the tablet, and input a one-time password sent via email. 
With our cloud connected Smart Center, you can easily monitor station usage and improve utilization with insight into user activity and station health. You can also choose how to authenticate users and customize the software mode.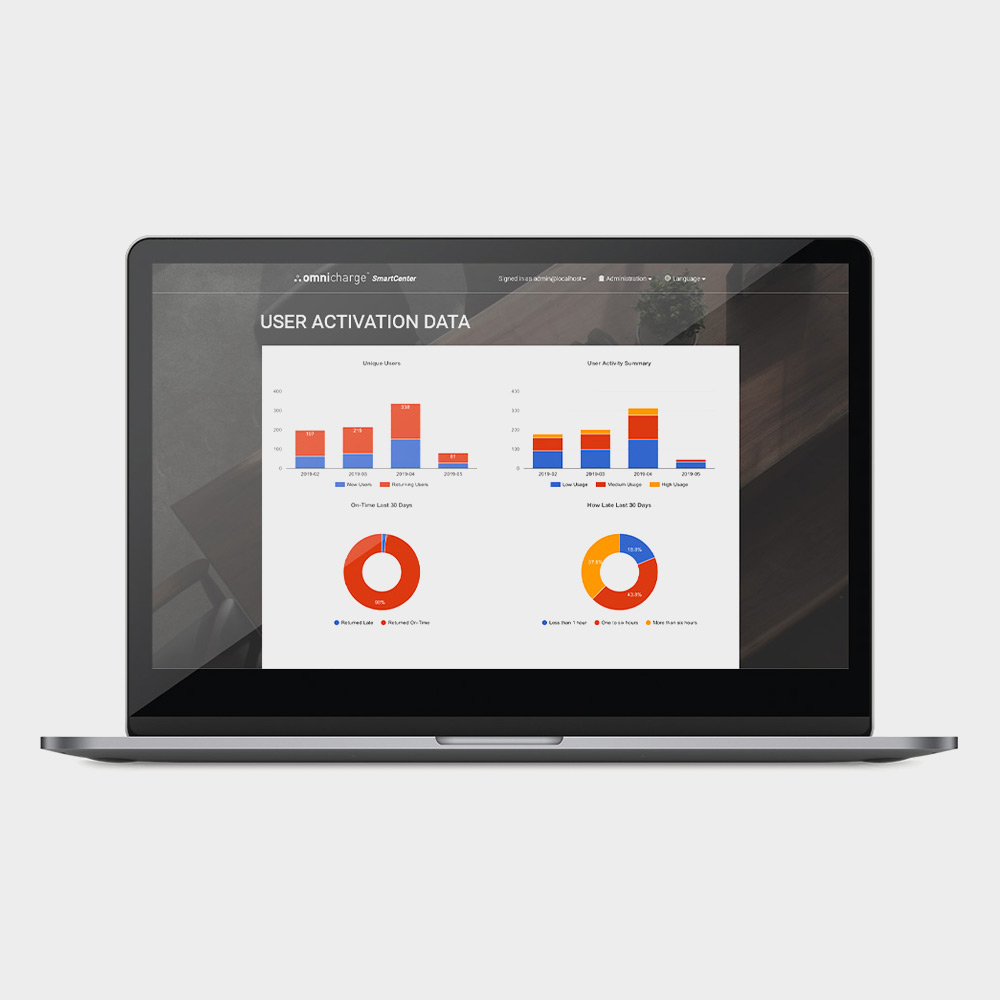 omni 20+ features

Specification

what you can charge

Need Accessories?
Recharge Time
All batteries will recharge in 3 hours
Requirements:
Standard power outlet and Wi-Fi connection
Number of Units
10 Bay – 10 Omni 20+
5 Bay – 5 Omni 20+
Size and Weight:
Unit(5x) :
Weight: 10.9kg (24.1 lbs)
Dimensions: 330mm x 179mm x 250mm (12.9*7*9.8 in)
Unit(10x) :
Weight: 18.6kg (41.1 lbs)
Dimensions: 530mm x 179mm x 250mm (20.8*7*9.8 in)
Power Draw:
11 amps (when batteries are fully discharged)
Wi-Fi and cellular enabled
Optional
Input:
100V-240V~,50/60Hz, up to 10A
Output:
24V-2A (per charging bay)
Operating temp:
Temperature 0°C-40°C,Humidity 30-70%,Altitude ≤2000m
Store temperature:
0°C-40°C
Omnicharge Power Station for Hotels
POWERSTATION
LEASING PROGRAM
Low Monthly Leasing Payments
Smartcenter Software Included
advanced warranty included